März 2022: Es geht wieder los… (2g+)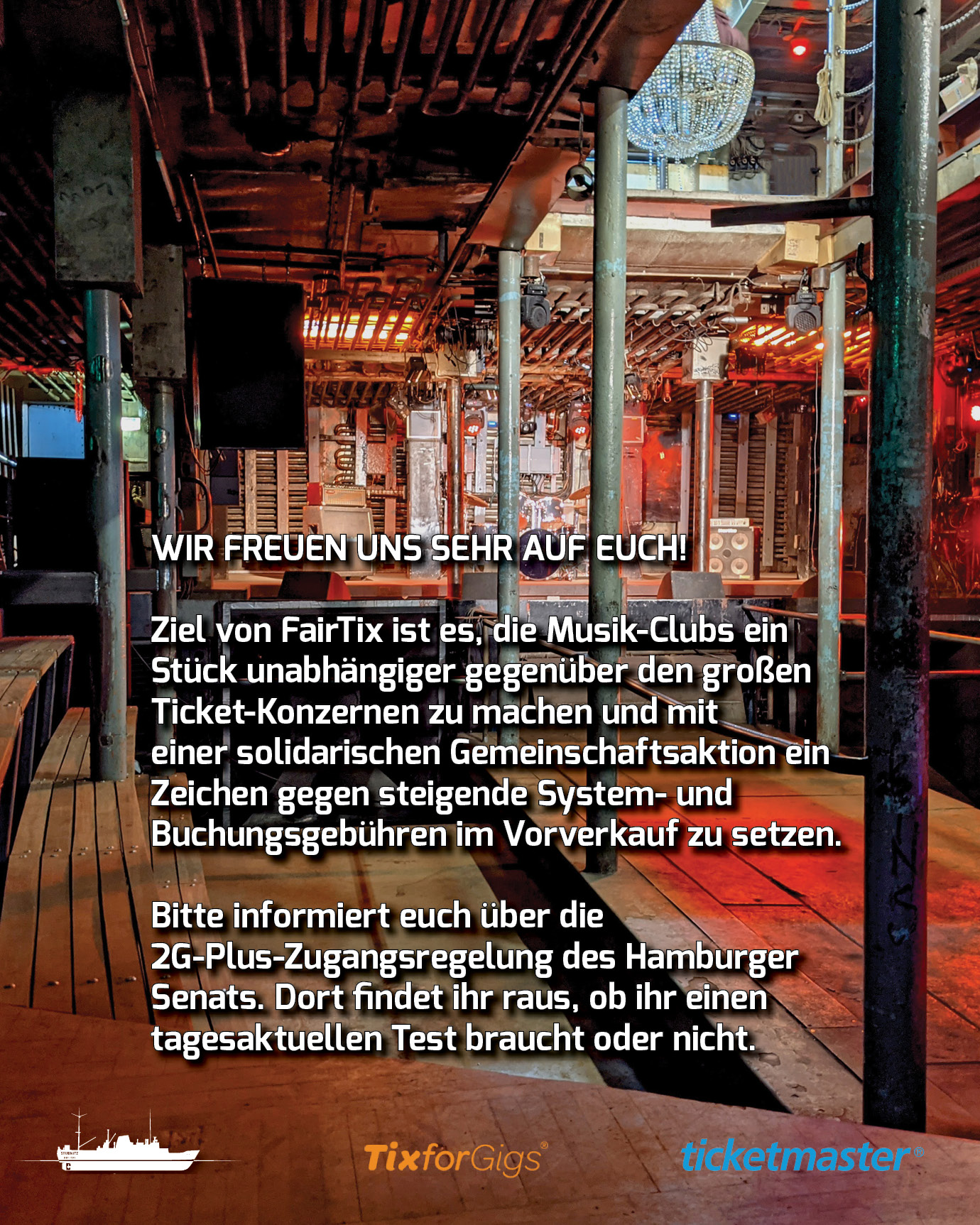 FairTix, powered by TixForGigs & Ticketmaster.
Ziel von FairTix ist es, die Hamburger Musik-Clubs ein Stück unabhängiger gegenüber den großen Ticket-Konzernen zu machen und mit einer solidarischen Gemeinschaftsaktion ein Zeichen gegen stetig steigende System- und Buchungsgebühren im Vorverkauf zu setzen.
Bitte informiert euch über die 2G-Plus-Zugangsregelung des Hamburger Senats. Dort findet ihr raus, ob ihr einen tagesaktuellen Test braucht oder nicht.
*It's hard to use this veteran page on a smartphone. Go to Events for the aktuelle Monatsübersicht, if you like clicking and studying texts. Oder besuche den graphic Monatsflyer, which hopefully should be always up to date. Good luck and see you aboard, arr!
Current Location
links
Upcoming
Program
Ausschreibung